We're a Certified B Corporation
This is our commitment to building a better tomorrow!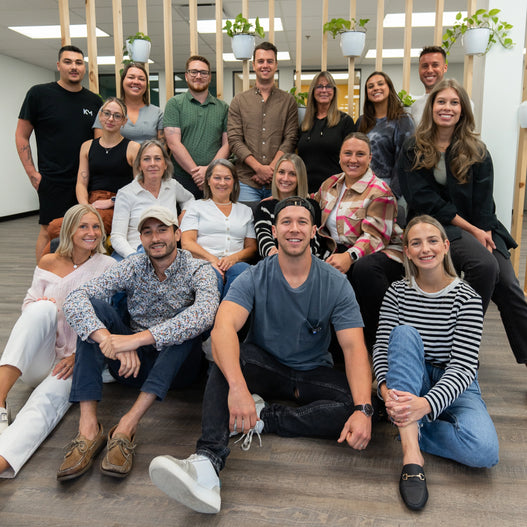 Continuous improvement and collective action
At KaseMe, our intention to make a positive impact isn't limited to our products alone; we're now proud to be a certified B Corp. This certification represents our commitment to ethical and sustainable business practices, and our role in a global community of leaders for change. Our everyday goal is to inspire other companies to follow in our footsteps by proving that profitability and social responsibility can efficiently coexist.
By choosing KaseMe, you are choosing to support a company that puts responsibility at the core of its existence, and that is proud to be a member of a global community that advocates for change. Our B Corp certification reflects our commitment to creating a positive impact across borders and to inspire a better tomorrow.
The 5 pillars
The 5 fundamental pillars of the B Corp certification guide our every decision and action while inspiring us to always aim higher. 
Governance
At KaseMe, accountability isn't just something we say, it's something we do. We believe in an administration that embraces transparency and fairness, one where every voice counts. As a B Corp, we strive to create a culture where responsible decision-making is at the core of our DNA. 
Customers
You, our customers, are at the heart of our approach. Our commitment to you goes beyond the quality of our products. We seek to inspire you, to please you, and to contribute to your well-being by offering products that are both beautiful and responsible. Our vision of a thriving economy is more important than profits; every purchase from KaseMe is a step towards a more ethical and sustainable economy.
Community
We aren't just a business; we're a community. As part of the B Corp family, we are deeply invested in improving the lives of our local and global communities. Every KaseMe purchase helps support the causes we care about. 
Environment
Protecting our planet is a duty we take very seriously. As a B Corp, we are committed to reduce our environmental footprint, to promote sustainable practices and to design products that respect the planet. 
Workers
We consider our KaseMe employees to be our greatest asset. We've put in place an inclusive and respectful work environment where each member of our team can flourish while contributing to our common mission.